September 28, 2015 9:00 am
We have over three decades of experience working with cladding. That makes us quite particular when it comes to recommending cladding products to our customers. It has to be low maintenance, durable, cost effective and great looking. We wouldn't expect our customers to use anything less, because we wouldn't use anything less on our own homes. That's why we are thrilled to discuss five reasons that we love James Hardie Cladding.
James Hardie Cladding Strikingly Resembles Wood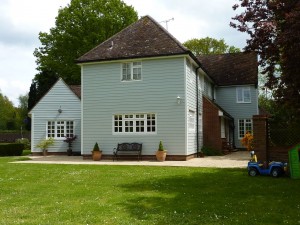 It's startling how much James Hardie Cladding resembles wooden cladding- very few people can tell the difference! It's actually made of fibre cement, a process that incorporates silica sand and wood pulp fused into board using pressurised steam. Its multi-dimensional appearance looks identical to the wooden cladding you see on famous Cape Cod style houses.
James Hardie Cladding Is Incredibly Durable
There are several factors that make James Hardie Cladding so durable. It has an A2 fire rating and is non-combustible. It doesn't shrink, crack or swell. Also, James Hardie Cladding is resistant to insects and vermin, making it much more durable than wood, while providing the same iconic look.
James Hardie Cladding Comes In a Variety of Colours
James Hardie has an outstanding reputation for mixing and creating cladding and trim colours using its patented James Hardie ColorPlus Technology. Only a brand like James Hardie could come up with a stunning multi coat paint that is baked on and laboratory tested for resilience.
James Hardie Cladding Requires Minimal Maintenance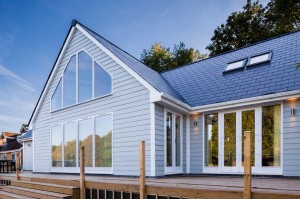 Unlike timber cladding, which requires frequent and extensive upkeep, James Hardie Cladding can be easily maintained every 6-12 months using a simple garden hose or low pressure washer. This is simply to remove dirt and debris, and will keep your cladding looking like new.
James Hardie Cladding Is Cost Effective
James Hardie Cladding is cost effective when you add up the price of prep work, repainting, and additional maintenance required from traditional wooden cladding. Plus, it has a beautiful finish and a stylish façade that your family will love and your neighbours will envy.
Summit Cladding provides a couple of different options for the installation of quality cladding. This is simply our newest and most innovative personal favourite in home and commercial cladding.
For more information on James Hardie Cladding, or any of our roofline or guttering solutions, contact Summit Cladding today.

Tags: Cladding, fibre cement cladding, James Hardie Cladding


Categorised in: Blog

This post was written by Summit Cladding