November 16, 2015 11:47 am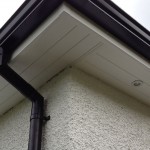 What is the planning regime for England in terms of fascia and soffit replacement? This is a quick review of the planning permission and building regulation rules on replacement and maintenance work.
Overview of Fascia and Soffits
A soffit is the finished board beneath the eaves of your roof, extending horizontally from the upper exterior wall of the house to the edge of the roof's overhang. A fascia is a board vertically positioned just below the edge of the roof, which caps and protects the ends of the roof rafters and joists while helping to support the guttering system. A soffit connects to the fascia at a ninety degree angle.
Fascia and Soffit Replacement: Planning Permission
In the UK, replacement or maintenance (which could include painting) of fascia does not typically require planning permission. There are some exceptions, however such as in the event that the building is listed or located in a designated area. This could include national parks, conservation areas or areas of outstanding natural beauty. As a general rule, check with your local planning authority prior to initiating fascia and soffit replacement or maintenance.
Fascia and Soffit Replacement: Building Regulations
In terms of building regulations, approval isn't generally needed for the replacement of soffits or fascia board. It is recommended to replace existing ventilation systems within the soffits with equally ventilated systems. This avoids condensation gathering in the roof void, which can cause timber rot.
Our roofline products always include built-in ventilator strips and an eaves support tray which helps to bypass the issue of weather damage and wood rot while keeping the roof's overhang in excellent condition.
Summit Cladding's Policy on Soffit and Fascia Replacement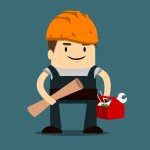 At times during the installation of fascia and soffits, existing rafters will show signs of rot, fungus, or weather damage. In these instances, Summit Cladding always repairs your existing rafters as necessary, at no additional cost to our customers.
For information about soffit and fascia replacement or any of our roofline solutions, please contact Summit Cladding today.
Categorised in: Soffits & Fascias
This post was written by Summit Cladding