June 9, 2016 10:06 am
Homes across the Western world have been benefitting from the addition of beautiful door canopies for centuries. From grand mansions to rural cottages and from semi-detached houses to blocks of flats, door canopies are versatile in their application and their practicality means that few buildings would not benefit from having one installed.  In recent years there has been an increasing revival of this feature in homes which might be seen to benefit from some exterior beautification as well as the protection which they afford to those entering and exiting a building.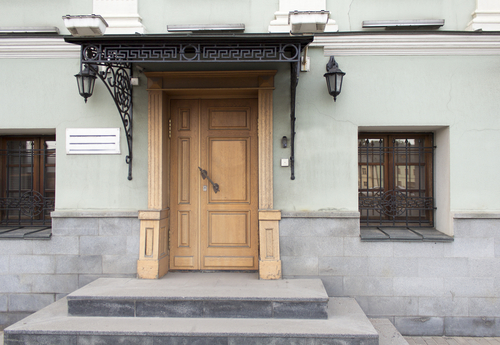 Even the plainest of exteriors can be enlivened and given more kerb-appeal by the simple addition of a pretty or classic door canopy.
Period properties which have lost their original door canopy can be restored to their period appearance with bespoke door canopies in a style suited to their date. Not only are door canopies attractive but they're also extremely practical, offering wet weather protection for both you and for any visitors to your home.
Wet and dangerous steps will become a thing of the past with a door canopy in place and struggling with umbrellas and raincoats in the rain a mere memory. The protection of a door canopy also extends to the fabric your home as paint deterioration is minimized due to the canopy enveloping the entrance.
You can maximise the aesthetic of your home's entrance by adding special features to your door canopy such as columns, pilasters, fluting and gallows brackets.
Classic features such as these will add an elegant and cosy touch to your home and with the addition of traditional slates or tiles alongside pretty porch lighting, you will not only improve the appearance of your home but also its security.
Why not look at Summit Cladding's range of beautiful door canopies and accessories today?
Categorised in: Canopy Installers, Door Canopies
This post was written by Summit Cladding