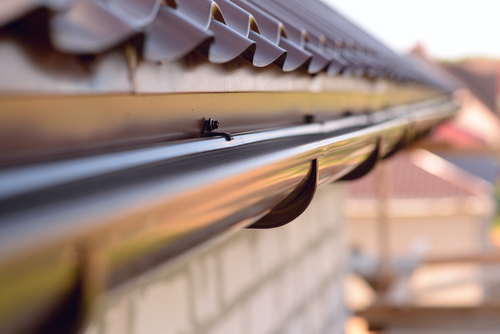 June 27, 2016 10:35 am
It's not always an easy decision; changing from something you know well to a new product that you don't.
However, when it comes to your guttering, uPVC makes sense in every way possible. Its immediate advantages are that uPVC is super-strong, flexible and inexpensive. Not only that, but uPVC guttering is very durable and can withstand many years of even extreme weather conditions. It's easy to install and bending is not an issue with uPVC due to the flexibility it has.
Because uPVC guttering is manufactured in one seamless section, without the need for paint, installation is far simpler than it is with metal. The plastic won't chip or scratch and it's extremely difficult to damage it.
Even a heavy snowfall won't affect an uPVC gutter as it is designed to "give" under pressure. So when the winter sets in, you'll know that you won't ever have to worry about your gutters breaking or even rusting.
Non-rusting gutters look better for longer and because they can't be chipped or scratched, the exterior of your home will look good for longer.
uPVC is also more affordable than metal when it comes to guttering, but you can rest assured that the finished look will be anything but cheap; slick, neat, clean and tough these are gutters to last for decades not just years. This is now the most popular guttering material for a reason, it needs minimal upkeep and will last years without looking old or tired.
No matter what the style of your home, you will be able to find the right gutters to complete your look. White, black or brown, rounded or OG in shape and a range of downpipe styles to choose from too.
For a close look at some of Summit Cladding's guttering gallery today and choose from their excellent range of PVC guttering.
Categorised in: Guttering
This post was written by Summit Cladding