December 1, 2015 8:22 pm
At Summit Cladding we are consistently researching the best products in the industry. We feel responsible to bring our customers up to date with the latest in cladding technology. With that in mind and much time spent on measuring its quality, durability and design, we are pleased to offer James Hardie Cladding to our customers.
Cladding London: A New Option with An Impressive Finish
Cladding London, the Home Counties, Portsmouth and Southampton is no easy task, but that's what we are working to do, one home at time. Our newest asset to this cause is James Hardie Cladding. Read on to learn a bit more about this innovative, ecologically friendly cladding material.
Why Use James Hardie Cladding?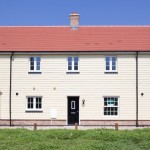 Let's talk about design. James Hardie Cladding is loved throughout the UK for its uncanny resemblance to wood; achieved through a fibre cement material that is created from silica sand, blended with wood pulp, and cured with pressurised steam. The boards are tested in laboratories for strength, flexibility and durability under the toughest standards.
One of the benefits of James Hardie Cladding is that it possesses an A2 fire rating, unlike wooden cladding. It's guaranteed not to rot, shrink, swell or crack and resists insects and vermin. It's also made from a recyclable polymer, which is good for the environment. It's also available in two different textures.
Colour Options with ColorPlus Technology
You are never without options when it comes to the colour of your James Hardie Cladding. James Hardie offers 20 trim and cladding colours from which to choose from. James Hardie ColorPlus technology is carefully mixed and created in their laboratories. It has a multi-dimensional effect and a baked on finish that is tested for endurance and guaranteed for 10 years not to peel, chip or crack.
Weighing the Cost of James Hardie Cladding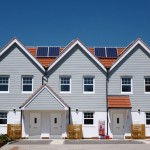 When thinking about your budget for cladding, it's important to consider all the relevant maintenance that may apply. For example, wooden cladding will require prep work, repainting and additional maintenance that will add to the final cost. James Hardie Cladding does not require such maintenance; therefore, it is the least expensive option.
At Summit Cladding we are always on the lookout for the best cladding materials with which to protect your home. In all aspects of our strict requirements and product expectations, James Hardie Cladding comes out a winner!
For more information on any of our roofline solutions, please contact Summit Cladding today.

Tags: Cladding, cladding and installation, Cladding London, James Hardie Cladding


Categorised in: Cladding, James Hardie Cladding

This post was written by Summit Cladding